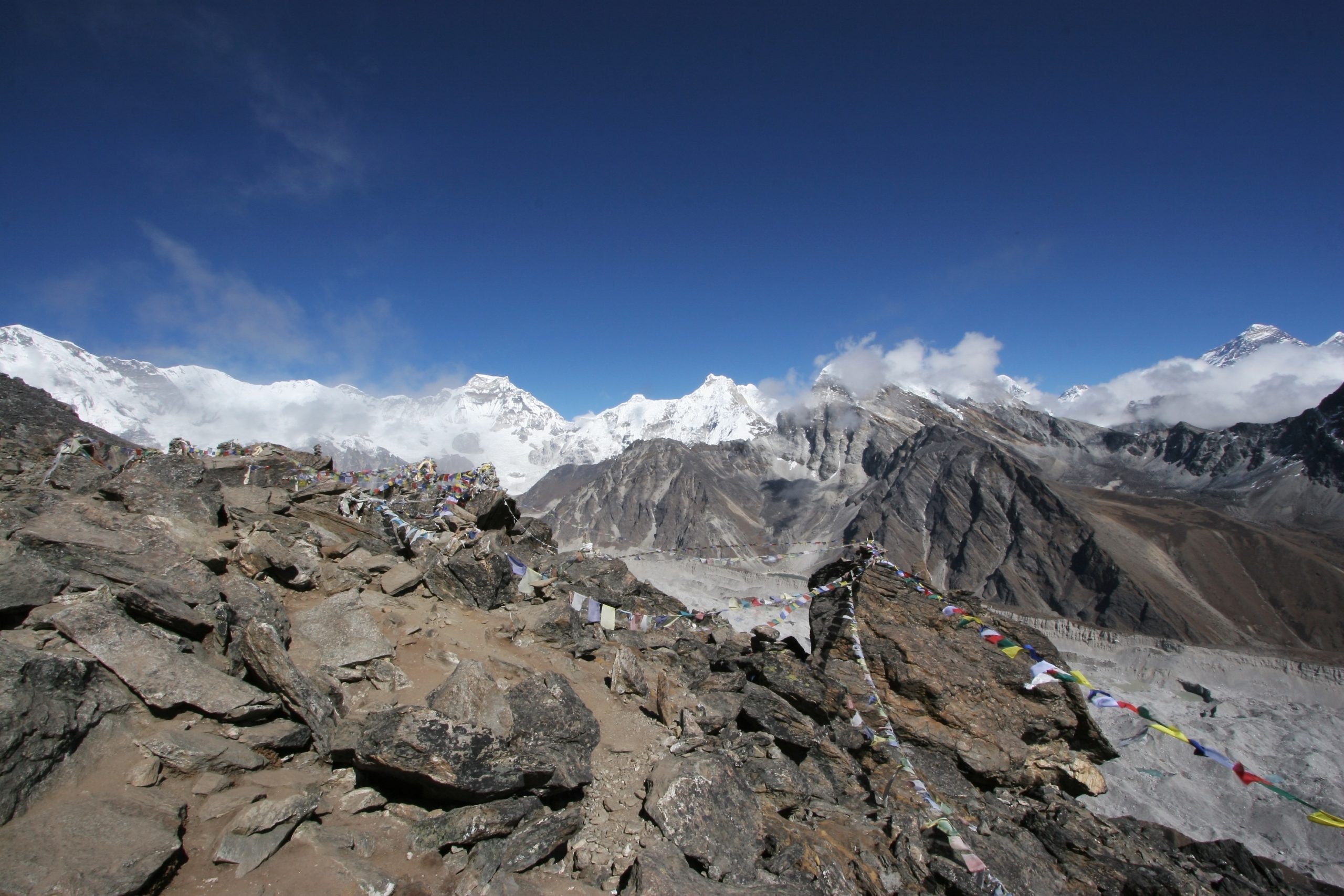 Welcome to HimalayanGPSMaps
Our focus is creating high quality digital topographic vector maps for the famous Himalaya region – used for hiking, trekking, biking and turn-by-turn navigation by thousands of trekkers all over the world.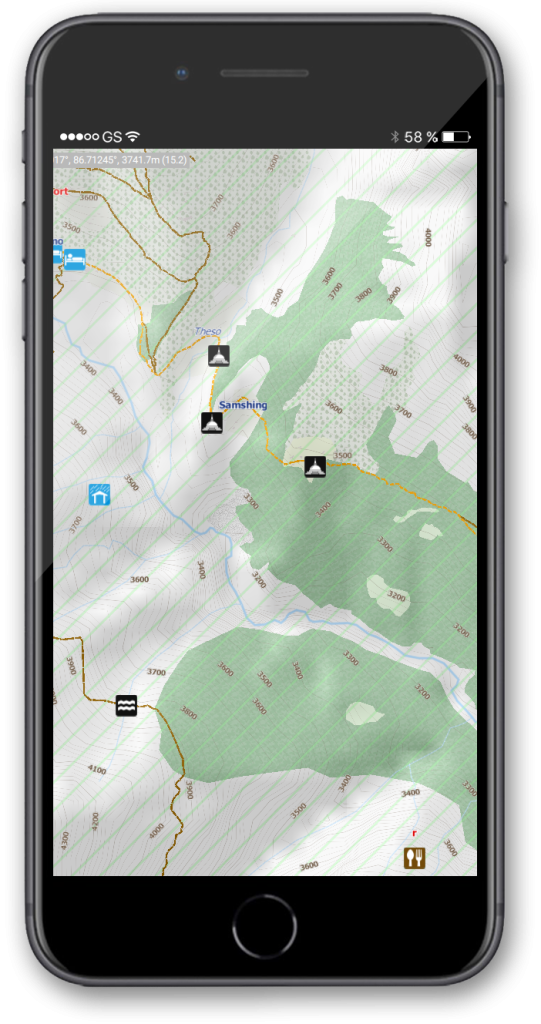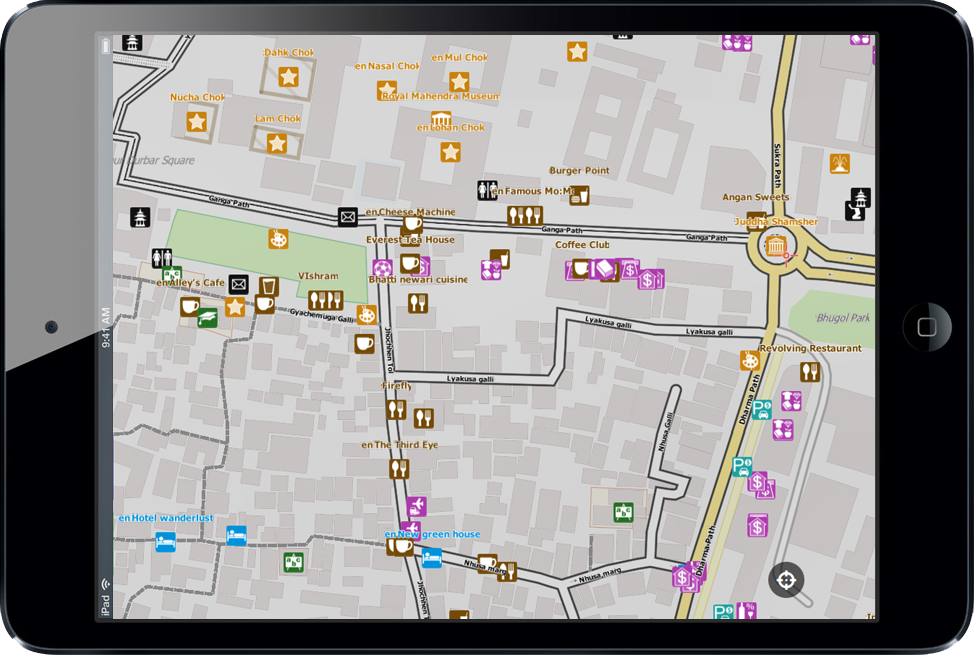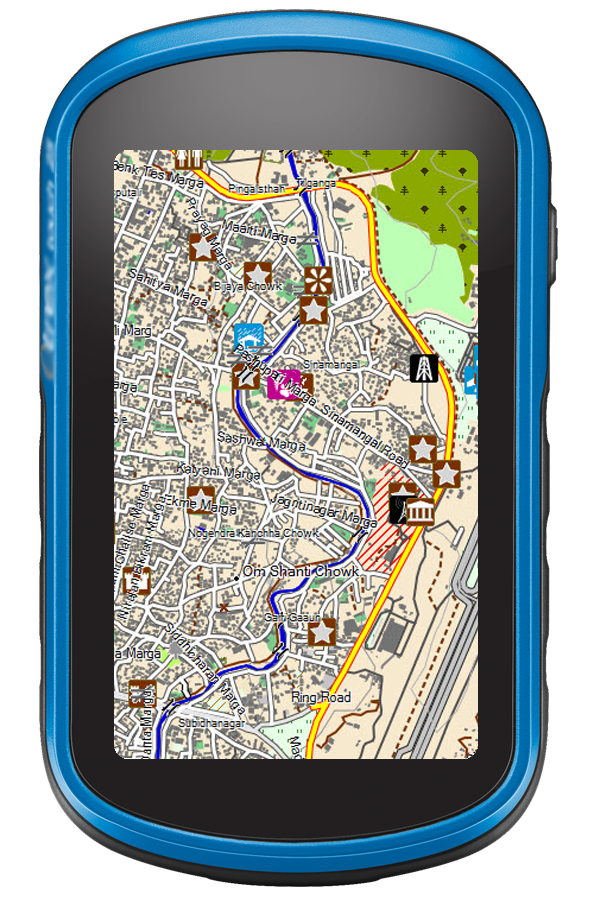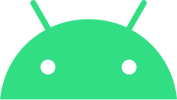 All trademarks, logos and brand names are the property of their respective owners. All company, product and service names used in this website are for identification purposes only. Use of these names,trademarks and brands does not imply endorsement.
Imagine never getting lost…
…in crowded Kathmandu or in the remote Himalayas like Khumbu, Manaslu or Annapurna! With our digital topographic trekking and navigation maps of the whole Himalaya region you will always know where you are! Our maps are available for all Smartphones and Tablets as well as for the famous Garmin® GPS Handhelds and for Desktop Computers.
Our digital vector maps are available for Garmin® GPS Handhelds as well as for almost all Apple® iOS® and Android® Smartphones, Tablets and for all Windows® Devices.

The digital raster maps are available in a wide range of file formats, capable for QuoVadis®, Global Mapper®, Fugawi®, OziExplorer® and many more.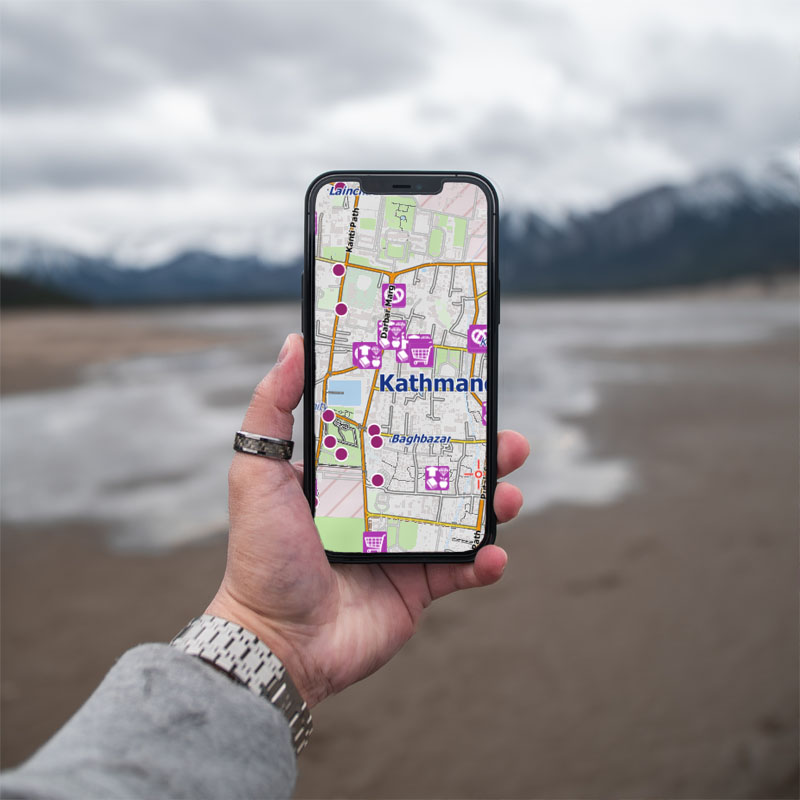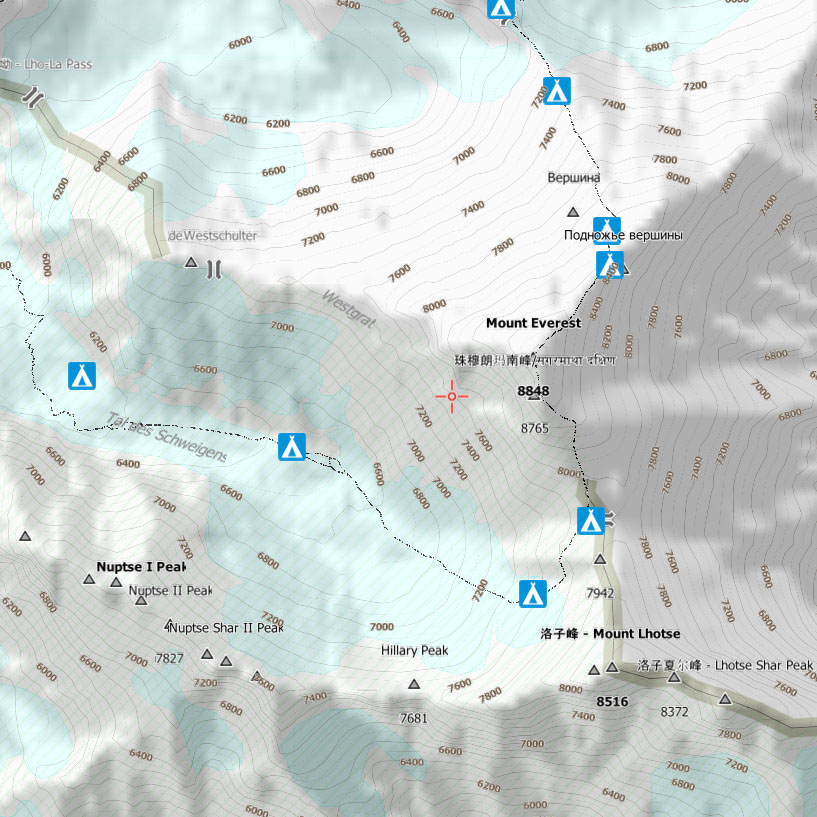 …show you all the details you need in the remote areas. All trails, unpaved roads and streets are fully routable, thousands of important points of interests are included, like camps, lodges, drinking water, tea shops etc. A detailed layer of contour lines at a high resolution distance of 20 meters, all minor and major peaks as well as hill shading (if supported by your software) show you the topographic details you need for orientation.
Thanks to different included map styles, all the topographic vector maps are also highly detailed navigation maps! All topographic details, which are not interesting in large cities like Kathmandu, could be hidden so that you can completely focus on the vehicle or foot turn-by-turn navigation! The map is fully routable and has thousands of included points of interests like sight seeing, banking, hotels, restaurants, shops, parking lots, petrol stations and so on.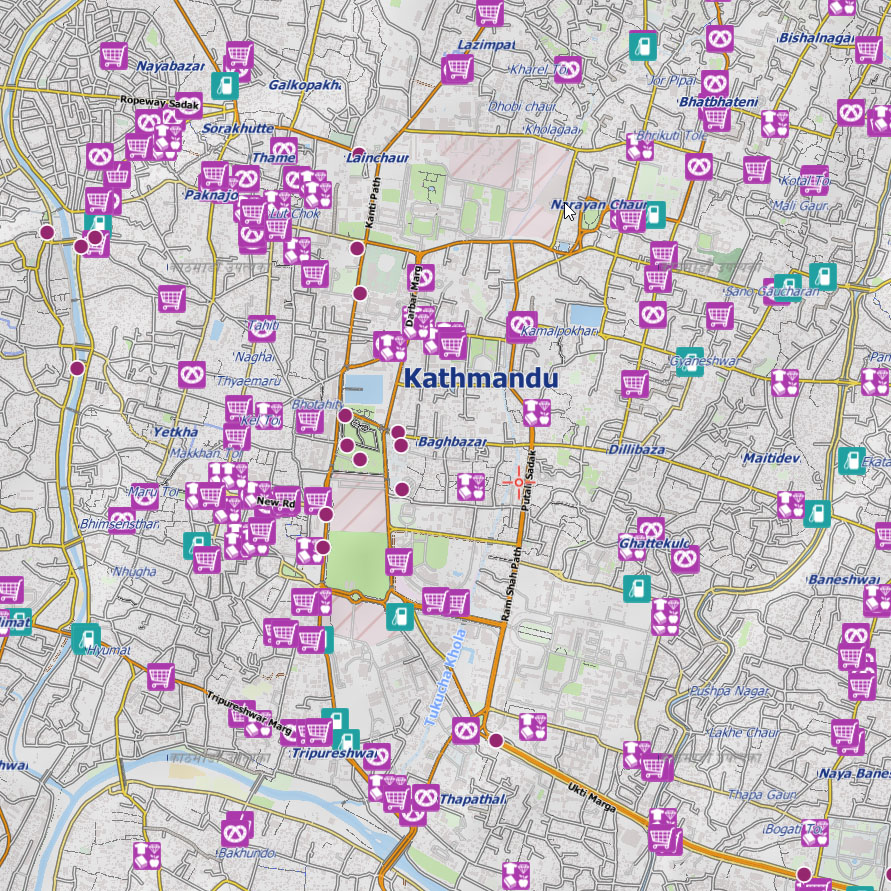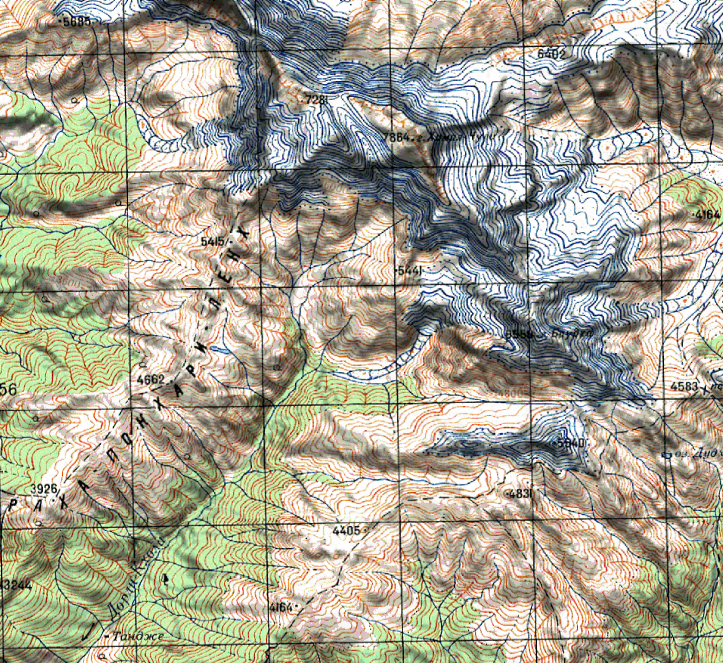 If you are interested in digitized historical paper maps, we have some amazing products in our portfolio as well. The paper maps used for the seamless digital raster maps were produced by the USSR military from around 1980 to 1990 and by the US Army Mapping Service (AMS) in 1957 and from around 1983 to 1988. We offer both sets in different resolutions and digitally enhanced with hill shading and an included (vector) overlay of digital contour lines.
"I can say that the Nepal map saved my life a couple of times (I was stuck in themiddle of the night in the dark nowhere)."
MENDI B., Trekker,
ISRAEL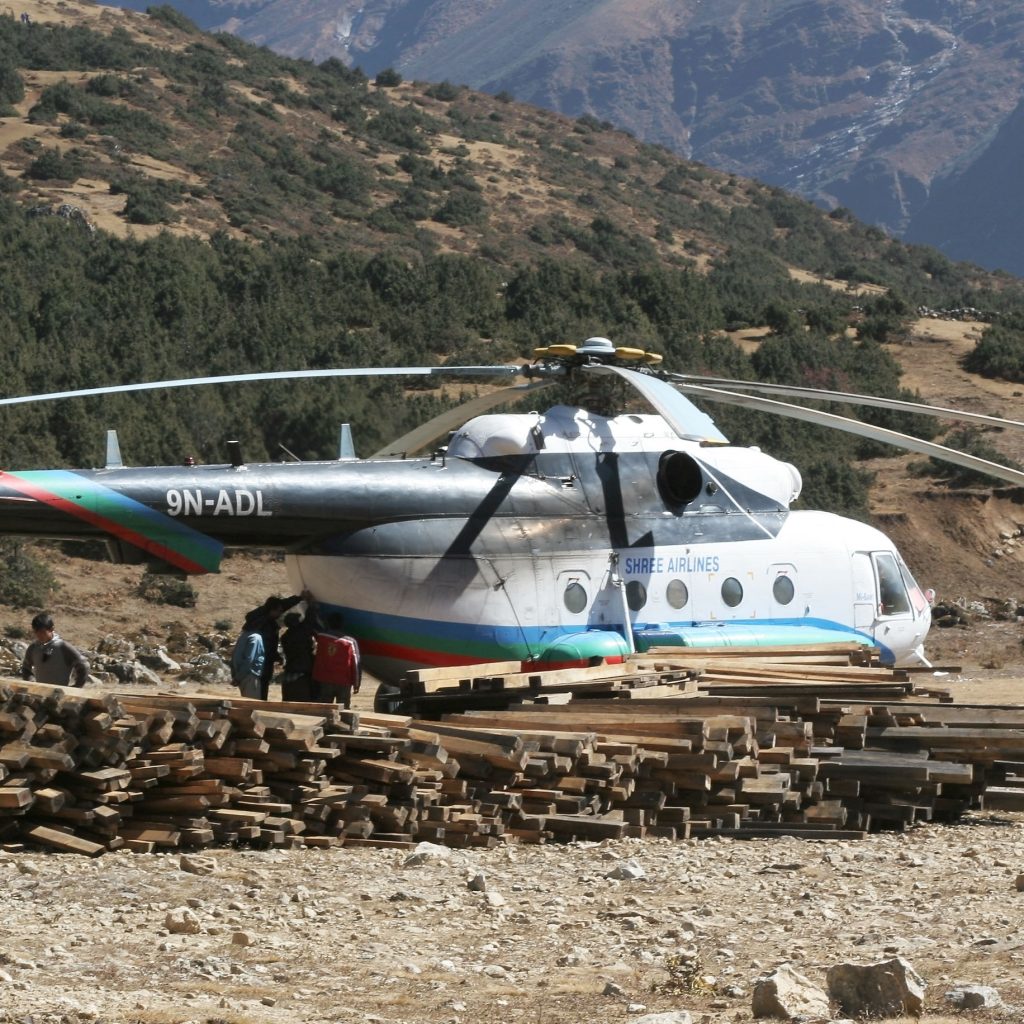 "I am using your fabulous product flying throughout Nepal."
CAPT. STEVEN B., HELICOPTER PILOT,
NEPAL
"Me and my friend used the Garmin Nepal map last October and November. It helped a lot, as we were without guide and porters."
PETER J., Trekker,
GERMANY